Nak try
KOMLI
pulak la. Banyak yang cakap better than Nuffie. Kenit baru daftar minggu lepas. Cepat pulak dia balas email hehe.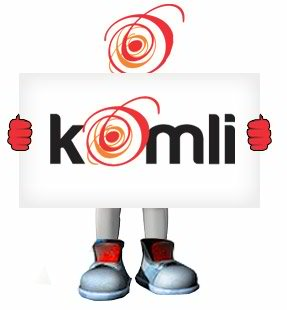 Mula2 nak masukkan code script tu memang seksa! Puas Kenit google kot2 kalau ada sesapa yang buat tutorial pasal
KOMLI
ni. Hampir putus asa beb!
Kenit try and error dekat 50 kali kot! Last2 Kenit try letak kat 'Add Gadget'. Aiyaaaaa baru boleh! Alhamdulillah heehehe. So, sekarang iklan KOMLI dengan rasminya dah menepek di Nukilan Kenit hou yeaaaaaa!
Dan secara rasminya, Nuffie telah di'madu'kan wahahaa. Tu la liat sangat nak dapat BE hehe.
Pada yang nak try KOMLI, boleh daftar kat SINI.